Introducing PRISM PLAYER
PRISM PLAYER is our brand new software application for video previewing, adjusting and encoding for Ai. It is a brand new application, with a completely redesigned clean and modern interface.
Preview all of your media
PRISM PLAYER can support most common clip files including AiM and HAP codecs. Preview all of your media before loading into the server. Create playlists to view your content together and make adjustments and edits.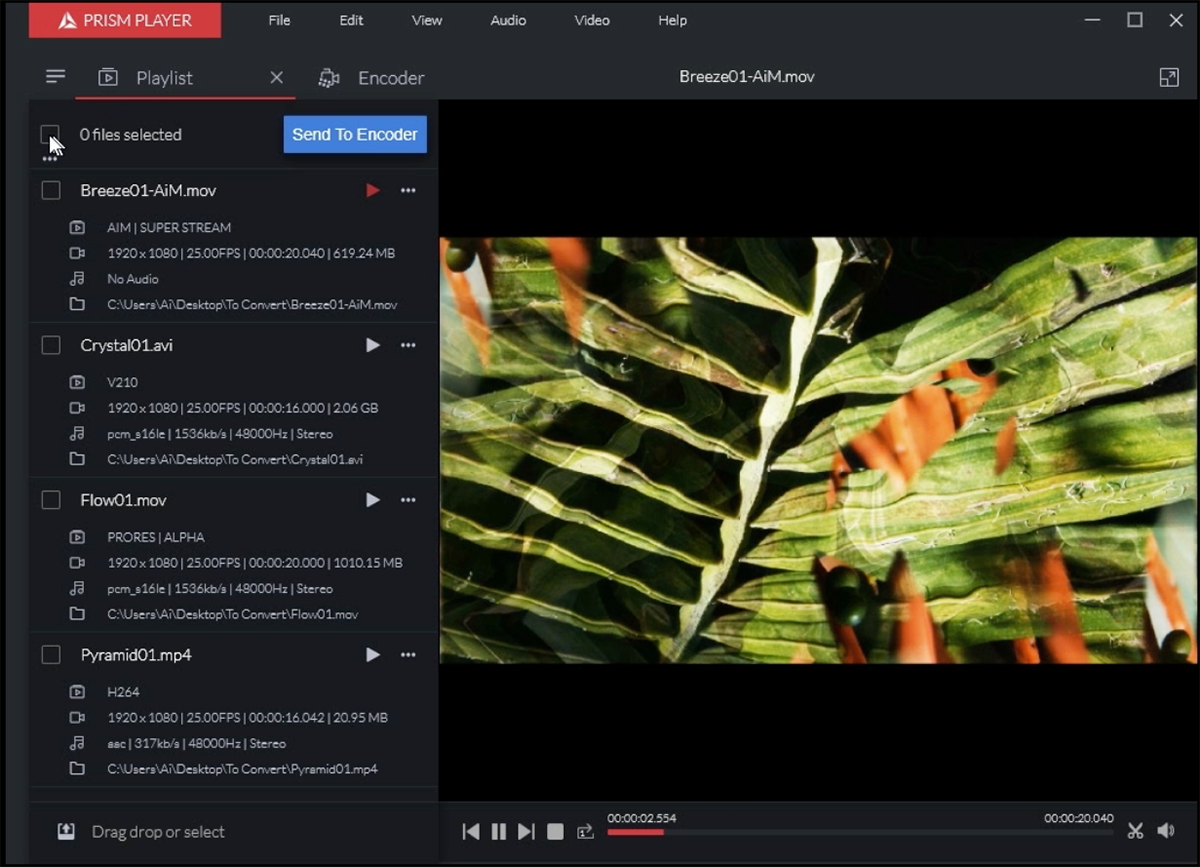 "With PRISM, we wanted to create a set of complementary tools that would help designers start to integrate video into their projects as well as improve the user experience for our current Ai users" Paul Wong
Managing Director, Avolites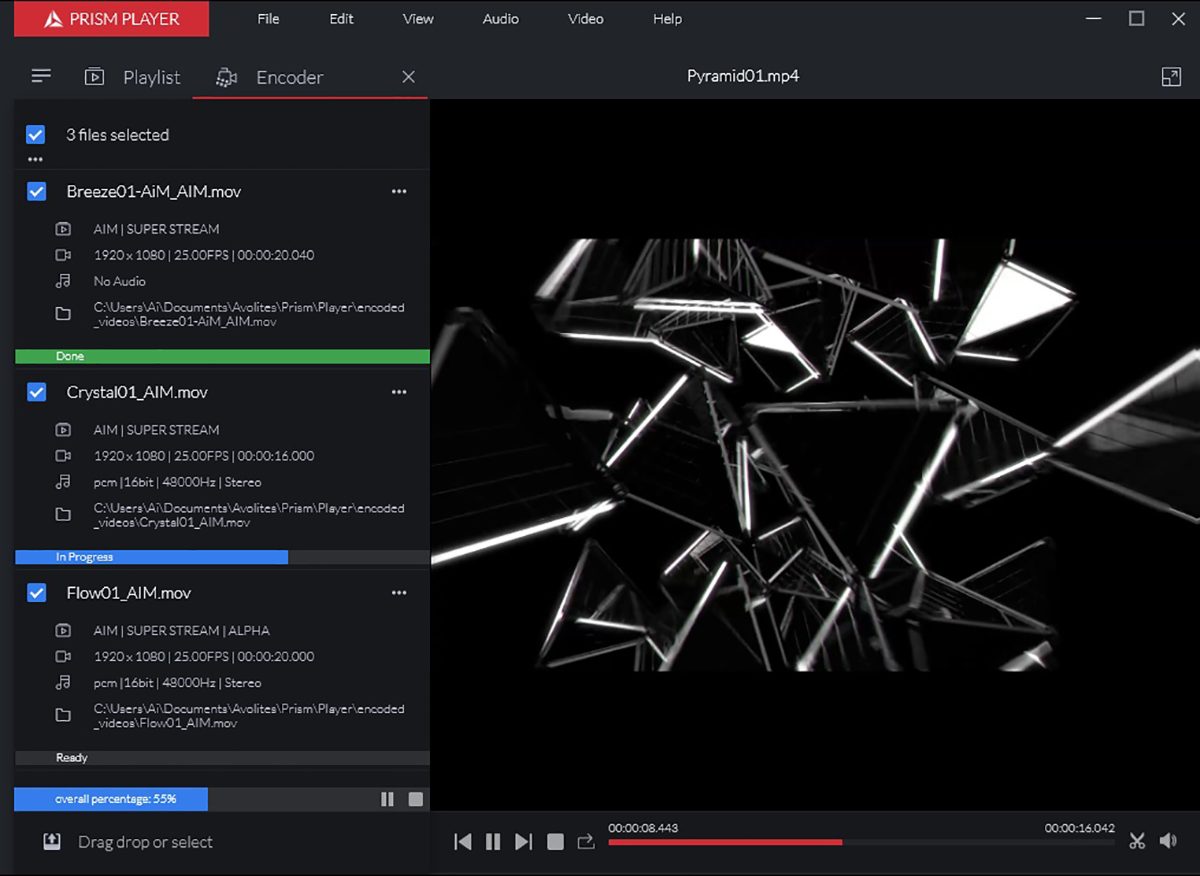 Encode into the Powerful AiM Codec
AiM is our unique codec designed for high performance settings, capable of powering 16 layers of 4k content without loss of visual quality. Use PRISM PLAYER to encode all of your media clips ready to load into the server with ease.
For anyone involved in motion graphic production, programming shows or performing on shows with Ai media servers and AiM codec, PRISM PLAYER is an invaluable piece of software which will make everybody's lives much easier and I couldn't recommend it highly enough. Ed Shaw
Managing Director, NEICO
Download the Prism Player
Complete the below form to start your free download.
Prism Player only runs with a valid AvoKey which has an Ai Demo license. – Team Avolites