I am unable to view patched fixtures in the internal visualiser. How do I resolve this?
The visualiser will only display fixtures that are 'Capture' ready. To check whether a fixture is Capture ready, you can view this in the patch view or when choosing the fixture mode from the soft keys menu.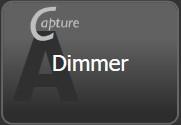 If the fixtures patched are Capture ready and still do not appear, the following steps need to be applied:
Press [Open Workspace Window], then press [Capture Visualiser Settings], select the 'Show' tab, then select 'Wipe' and confirm.
If the fixture is not Capture ready, then you can submit a request for this to be created and added via the personalities page on the website.