Important Information: Titan V16.0 and incompatible hardware versions
Avolites aims to give customers and users options to further the life of their product, even beyond the product support guarantee of 5 years, so they can acquire spares or repair damaged products. Software updates and support will also be given where possible, however, this is hardware age dependent. 
After a product has reached the end of production, Avolites guarantees a minimum of 5 years of full product support for both hardware and software, subject to the availability of stock, materials, parts, and hardware compatibility.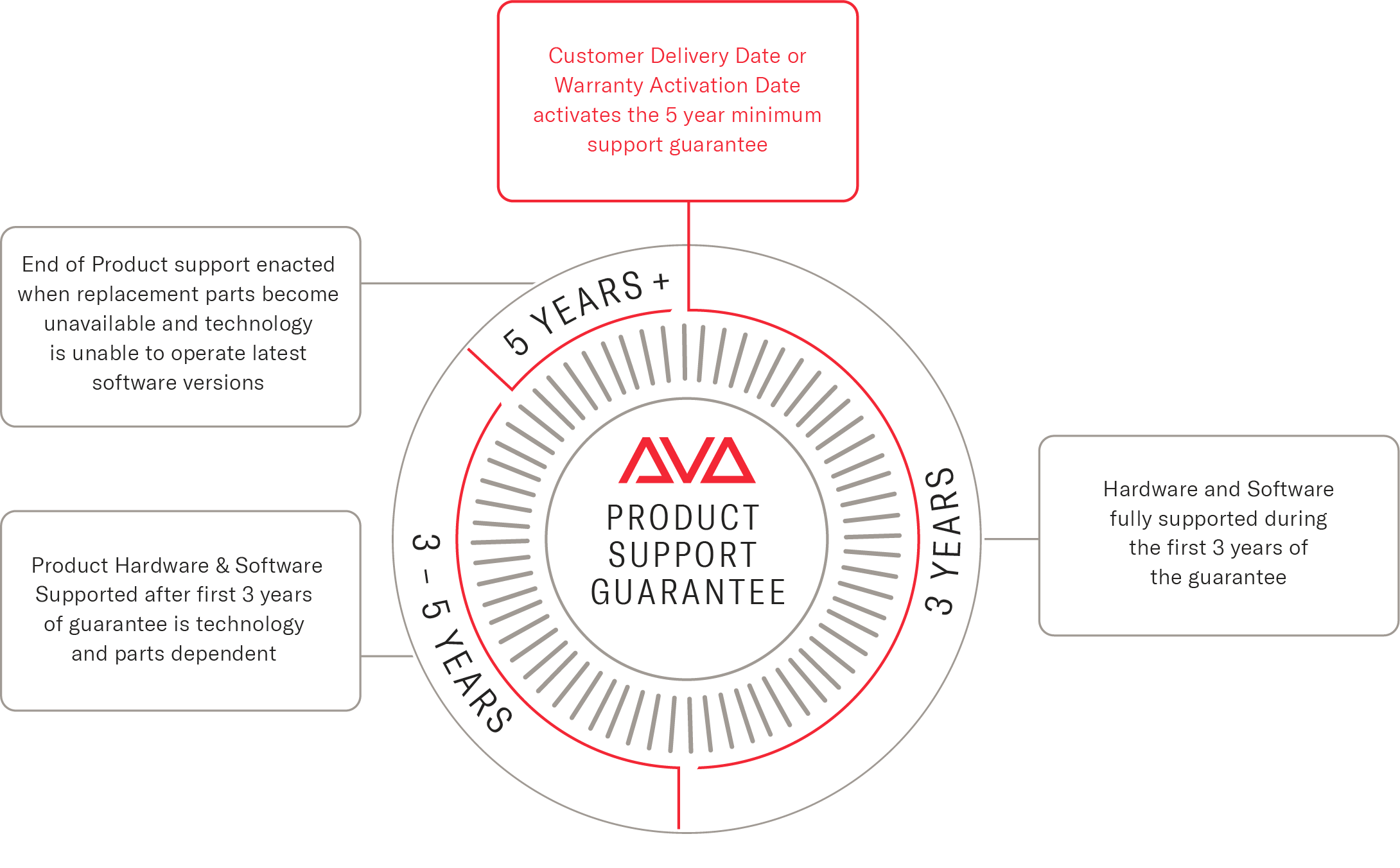 We understand the dependence our customers and users have on our products to keep working year after year, with the relevant hardware and software upgrades being available.​
Due to hardware incompatibility, we regret that we are no longer able to support the LV-67H hardware, Tiger Touch Pro and Pearl Expert Pro on v16.0 and beyond.
List of Affected Products
| | |
| --- | --- |
| Console Type | Manufacture Period  |
| Tiger Touch II (Serial 2001 – 3065)  | 2013 – 2016  |
| Sapphire Touch (Serial 00001 – 00299)  | 2012 – 2016   |
| Titan Net Processor (Serial 00001 – 00137)  | 2013 – 2016   |
| Tiger Touch Pro (All Serial Numbers) | 2013 – 2014 |
| Pearl Expert Pro (All Serial Numbers) | 2013 – 2015 |

V16.0 and beyond cannot be installed on the affected consoles for the following reasons: 
Direct X 10 is not supported with latest capture component. 

Performance –  LV67H hardware will experience performance issues if running Titan v16.0.  

Recovery creation – Windows OS has been upgraded  in Capture resulting in existing drivers no longer being compatible.

There is no longer touch screen driver support for the original Tiger Touch, Pearl Expert, Tiger Touch Pro, Pearl Expert Pro, and early Tiger Touch II consoles.

The LV-67H motherboard has an Intel 6 series chipset and CPU socket G2. This was released in 2011 and discontinued by Intel in 2013. We are no longer able to source replacements and there are no supported substitutes.  
Many LV-67H based consoles are still in operation to this day and your console will continue to remain operational on software versions up to V15.1. However, the current disruption in supply chain means we are unable to confirm lead times for upgrade/replacement kits for existing consoles.  
Hardware Upgrade Kits
Due to the disruption in the global supply chain, hardware upgrade kits will be offered on a pre-order basis for the following consoles only:
*Contact Reseller/Distributor – Earlier models of the Tiger Touch II and Sapphire Touch consoles require a motherboard upgrade kit, screen upgrade, additional PCBs and components. Due to disruption in the global supply chain, we recommend contacting your local Avolites reseller/distributor or Avolites support team for pricing and availability .